|Home | Dolls | Clothing | Fabrics | Links | Lessons | Patterns | Kits | Contact Us |
Welcome to Fashion Passion
Subsidiary of The Groovin' Granny Barnwood Boutique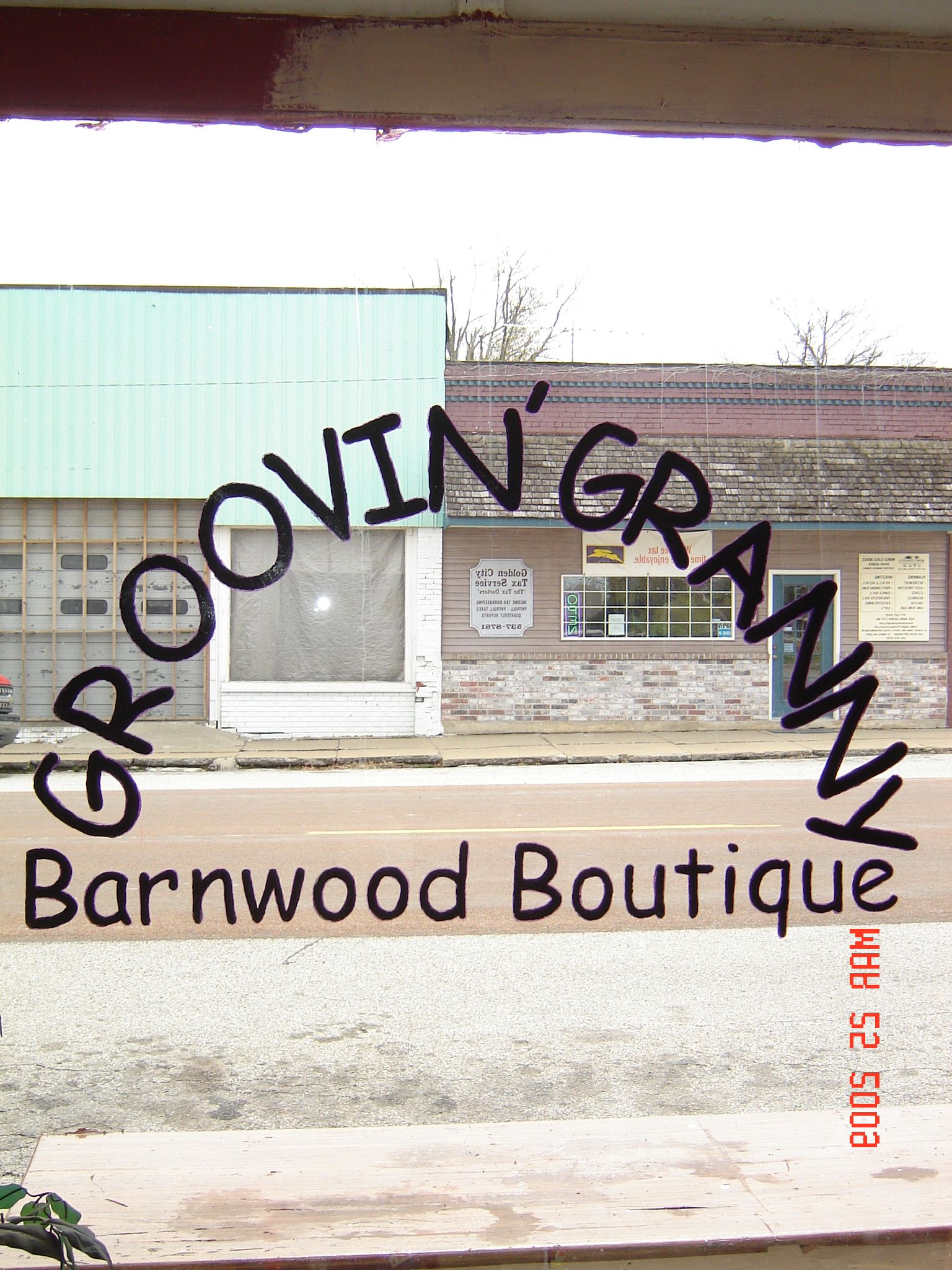 A little photo magic on this shot from the inside out. No, I didn't do it backwords,
except when I painted it.
I couldn't think of a more fitting name for this enterprise. I have a passion for fashion, although to meet me at this time you'd never know it. I run around in jeans and tee shirts the majority of the time. I do too much cleaning and moving of heavy objects at the shop to wear my nice things. Someday, it will all be organized and then I can go stylin'.

This place goes through more changes than a 7 month old in diapers. We just completed putting in display shelves along both windows, front & side. The entire store is being changed out and reworked to make it POP!
I have a lot of different interests and this website is about them. It will contain links to information that I find on the web which I feel will be useful. It will showcase the products that I make and carry in the shop, and it will help me keep track of what I am doing at the moment (a sort of diary). There, I really need help, I am after all way too busy to keep up with it all.
The Yahoo Group has been set up for the purpose of exchanging ideas. Here you will find permanent files, patterns for dolls, children and adults. You can trade or sale your products and materials and there is no charge imposed. Lots of times I buy much larger quanities than I need and this is a way for me to share.
You would think that I live on my computer, and my significant other may tend to agree with you. It is amazing that I get anything else done. Somehow I do! I just do a little on everything everyday that I can and late into the night. I don't even know what most actors look like. Even though the television may be on, I don't look at it, I listen.
You can see some of the things I make at http://fashionpassiondolls.blogspot.com/ and you will find me on both Facebook and myspace.com Please feel free to add me as your friend.
Free JavaScripts provided
by The JavaScript Source
Copyright ©2009 by Groovin' Granny Barnwood Boutique & Fashion Passion. All rights are reserved.
Privacy Policy | Return Policy | Shipping |